AFF - Basic 'A' Certificate' Package (15 Jumps) DEPOSIT ONLY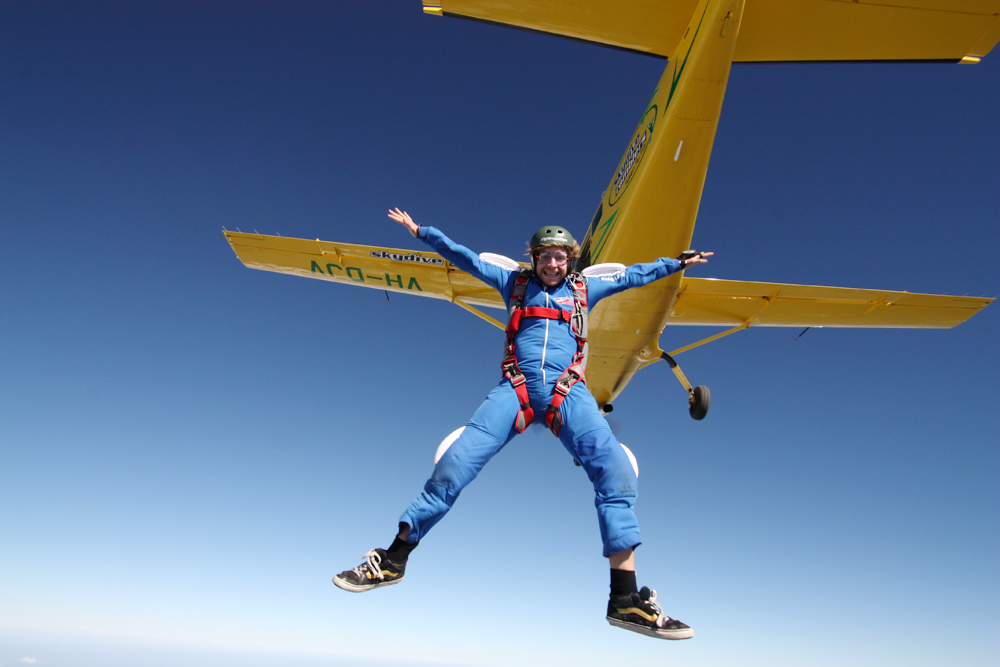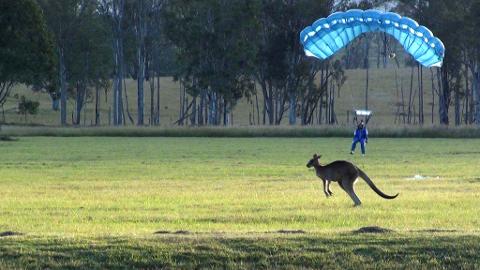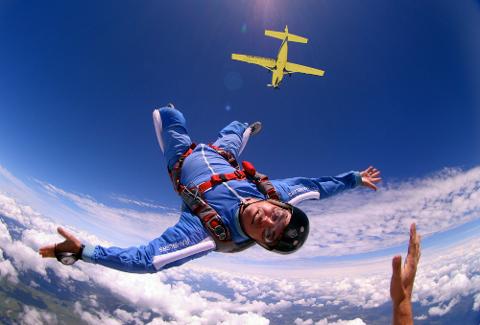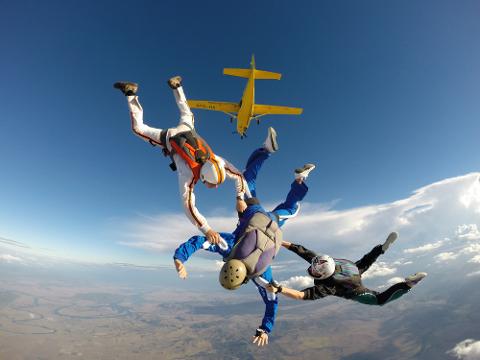 Duration: 6 Days (approx.)
Location: Toogoolawah, Queensland
Product code: P4ZUWC
*** RAMBLERS WILL NOT ASK YOU FOR A DIRECT DEPOSIT ***

DEPOSIT $100, FULL PRICE $3055, balance can be paid before or upon arrival at Ramblers.
Learn to Jump! Do the course. Become a qualified skydiver and enjoy a new life full of incredible fun, real adventure, new friends and freefall - yahoo!
Basic 'A' Certificate' Package - AFF Full Course, 15 jump package over 6 - 8 days
This is a streamlined package designed to help you achieve your 'A' Certificate in as few jumps as possible. The package includes the 9 jumps of the AFF Course, plus 6 extra jumps, bunkhouse accommodation and the extras of log book, T-shirt, and APF membership.
Please note that this package does not guarantee your 'A' Certificate as this depends on your skills in the air and under canopy plus being able to land your parachute accurately and consistently without assistance.
The AFF (Accelerated Freefall) course is designed for beginners with no experience. All equipment is supplied. The course gives you the knowledge & experience to become a qualified and licenced skydiver, as laid down by the regulations of the Australian Parachute Federation. The course covers freefall skydiving and parachuting techniques with particular emphasis on freefall sequences, body position, safety, parachute canopy flight, landings and FUN.
Ramblers specialise in skydiving/parachuting instruction and have been teaching people to jump since 1974! With our skydiving lessons we have taken people with no experience through all levels to become competent and qualified skydivers, competitors, Instructors and even World Champions.