Coach Ticket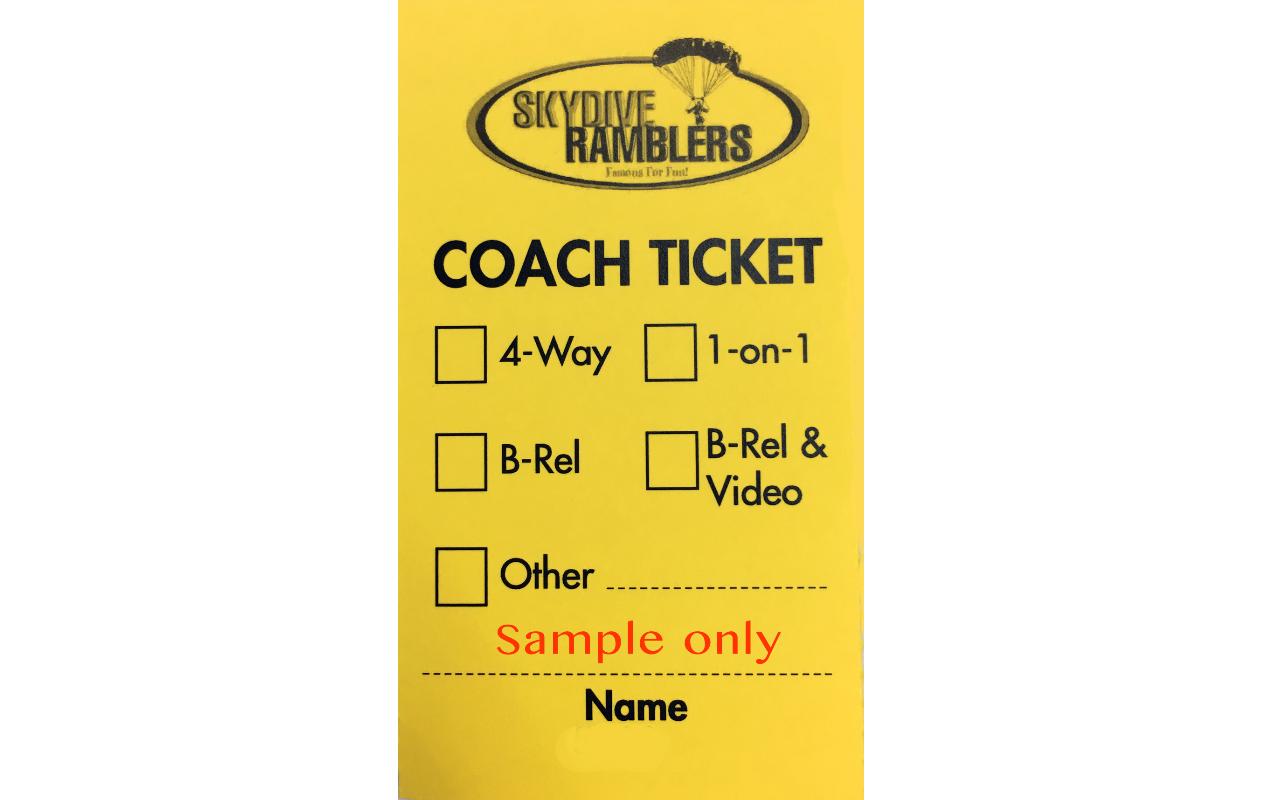 Location: Toogoolawah, Queensland
Product code: PAW9NX
Coach Tickets for licensed Skydivers at the Ramblers Parachute Centre in Toogoolawah.
Order your jump tickets here and pick up your tickets at the Drop Zone manifest.
Online jump ticket purchase must be made 24 hours prior to collecting from manifest.
Coach tickets can be used for B-Rels, Canopy Handling Jumps, Freefly Coached jumps and any one-on-ones.